Nisei Week & Summer Festivals in Little Tokyo
Spend your summer in Little Tokyo where there will be festivals throughout the season celebrating Japanese culture. Whether you like to soak in the sun during the day or party outside in the warm evening air, make Little Tokyo your destination for family fun and entertainment. Check out the list of festivals that will be taking place below.
77th Nisei Week Japanese Festival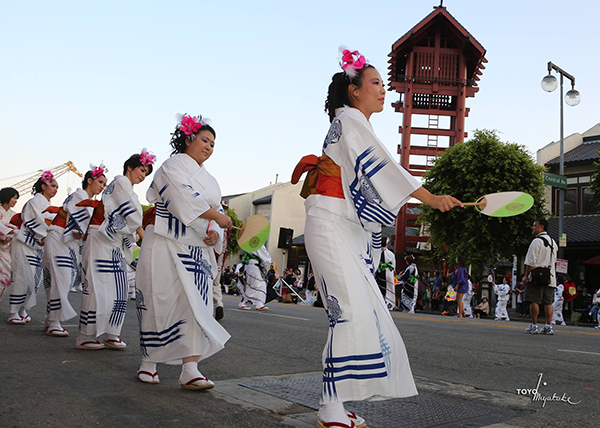 Photo: Toyo Miyatake Studios
With over a week of activities celebrating Japanese and Japanese American culture, history, and traditions, you're sure to find something for everyone to enjoy.
August 19-27, 2017
Throughout Little Tokyo
Go Metro to Nisei Week!
To arrive at Nisei Week via Metro Rail, take the Metro Gold Line to the Little Tokyo/Arts District Station. For bus service to the festival, Metro Bus 30/330 stops at 1st Street/Judge John Aiso Street in Little Tokyo. To plan your trip, use the Metro Trip Planner.
Park and Ride the Free Nisei Week Festival Shuttle
Park in Little Tokyo and ride the free Nisei Week Festival Shuttle to enjoy this year's festivities. Parking is available at the SP+ Parking Lot located at 428 E Temple St, Los Angeles, CA 90012. Parking rates are $6 flat rate for the day.  
Sunday, August 20th: Shuttles will be operating from 2pm to 9pm.  The shuttle will drop off visitors at the Nisei Week Grand Parade.
Saturday, August 26th: Shuttles will be operating from 11am to 7pm.  The shuttle will drop off visitors at the Nisei Week Japanese Festival at the Japanese American Community & Cultural Center (JACCC), as well as the Nisei Week Car Show.
Shuttles run every 15 minutes. Shuttle service is provided courtesy of Metro. Shuttle service and parking rates are subject to change without notice.
Japanese American National Museum (JANM)
Free Family Days: Natsumatsuri Family Festival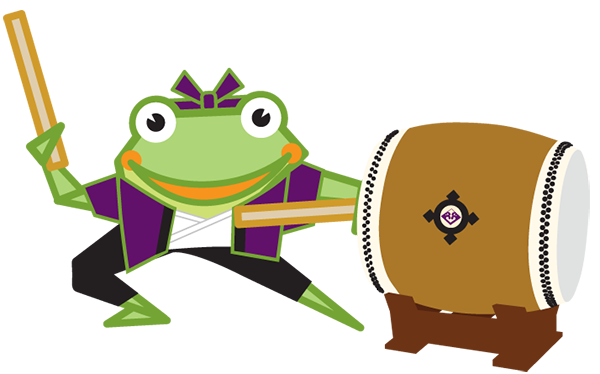 Bring the whole family to celebrate Japanese and Japanese  American culture through performances, crafts, and activities at JANM's annual Natsumatsuri Family Festival.
August 19, 2017 (11:00am – 5:00pm)
Japanese American National Museum
100 N Central Ave, Los Angeles, CA 90012
http://www.janm.org/events/2017/natsumatsuri/
Los Angeles Tanabata Festival (Star Festival)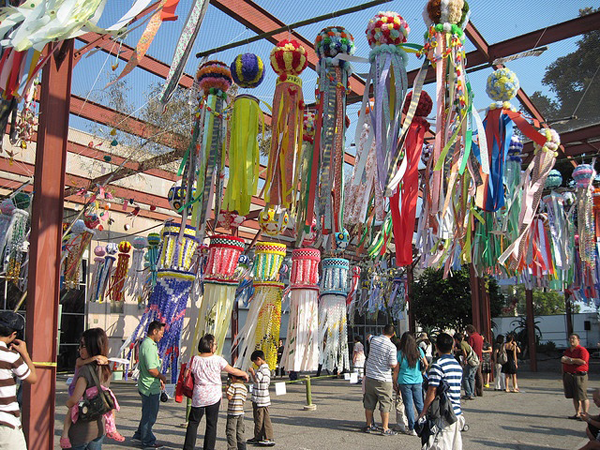 Celebrate the folk tale of two stars in love as you admire over 100 traditional Tanabata decorations community members have created in homage to their story, and savor traditional Japanese festival foods, music and more!
August 19-20, 2017 (11:00am – 9:00pm)
Japanese American National Museum
100 N Central Ave, Los Angeles, CA 90012
published on July 21, 2017